125,567 Attendances! 10 Highlights of Uniceramics Expo 2021
The 5-day Uniceramics Expo 2021 has officially closed on 24 July. Over 400 exhibiting companies have displayed the latest products, technology and application designs. 20 important activities which focused on the cutting edge topics of the industry were held. Moreover, the Expo also attract Mr. Yang Guoqiang from Country Garden and Dr. Shan Jixian from the Palace Museum to come and visit.

10 Highlights of Uniceramics Expo 2021
125,567 Attendances
From 20 to 24 July, Uniceramics Expo was attended by 125567 professional visitors.
Unfortunately, about 17,000 people who had registered for the event were not able to come due to the epidemic (mostly from other provinces). Let's make a deal to get together at Uniceramics Expo 2022!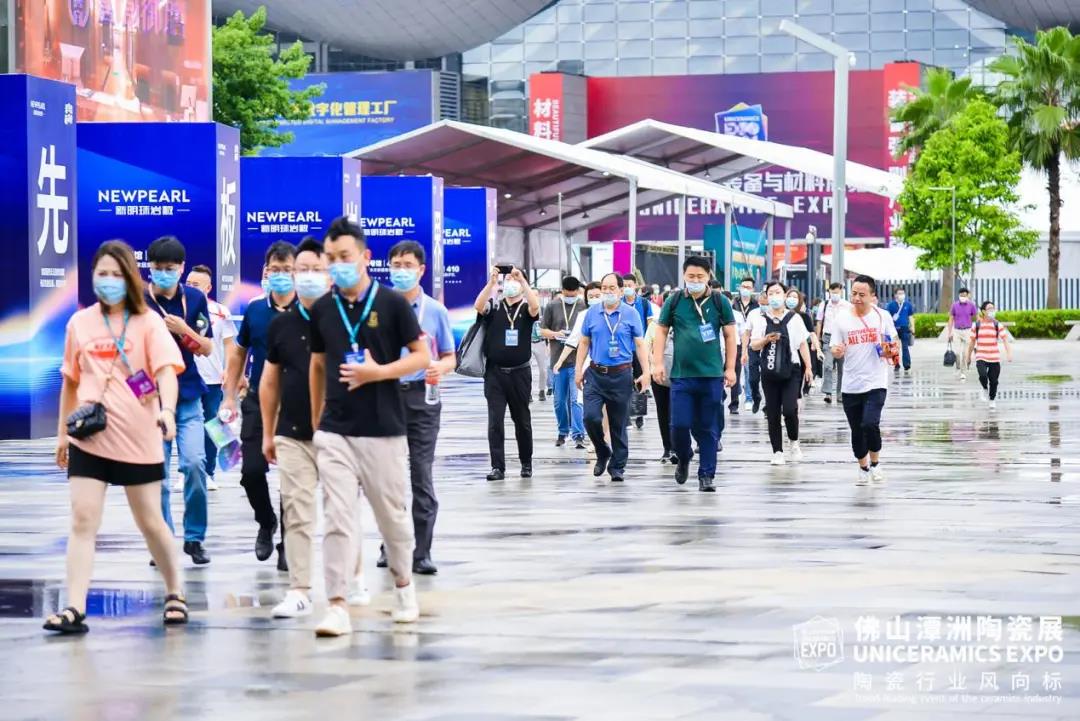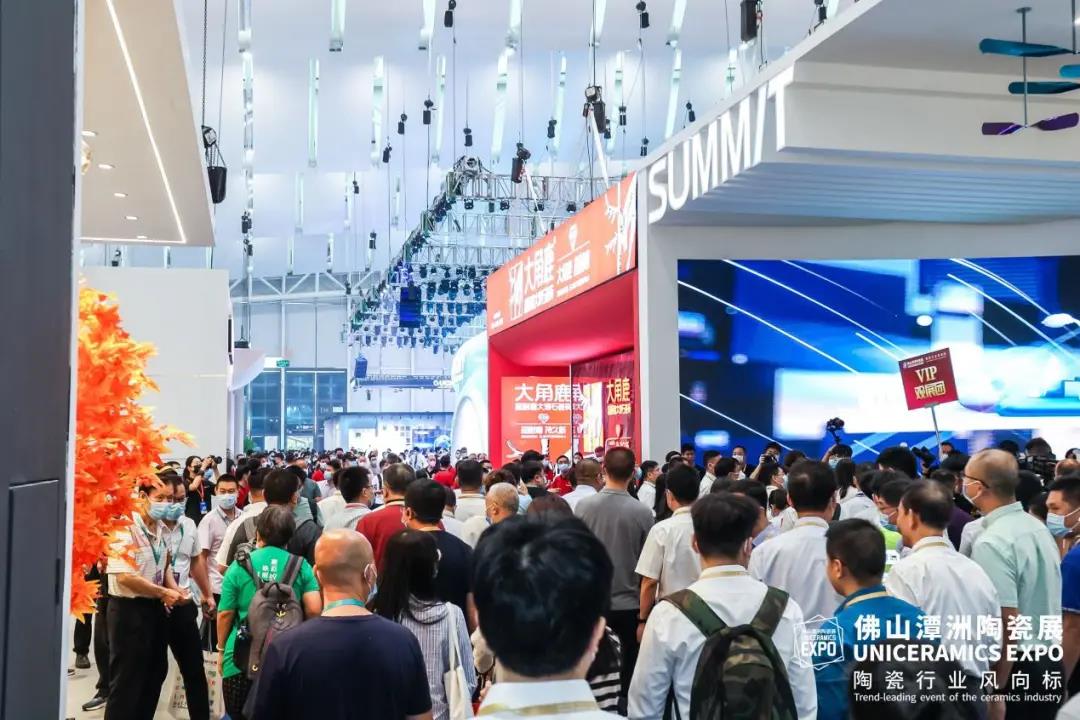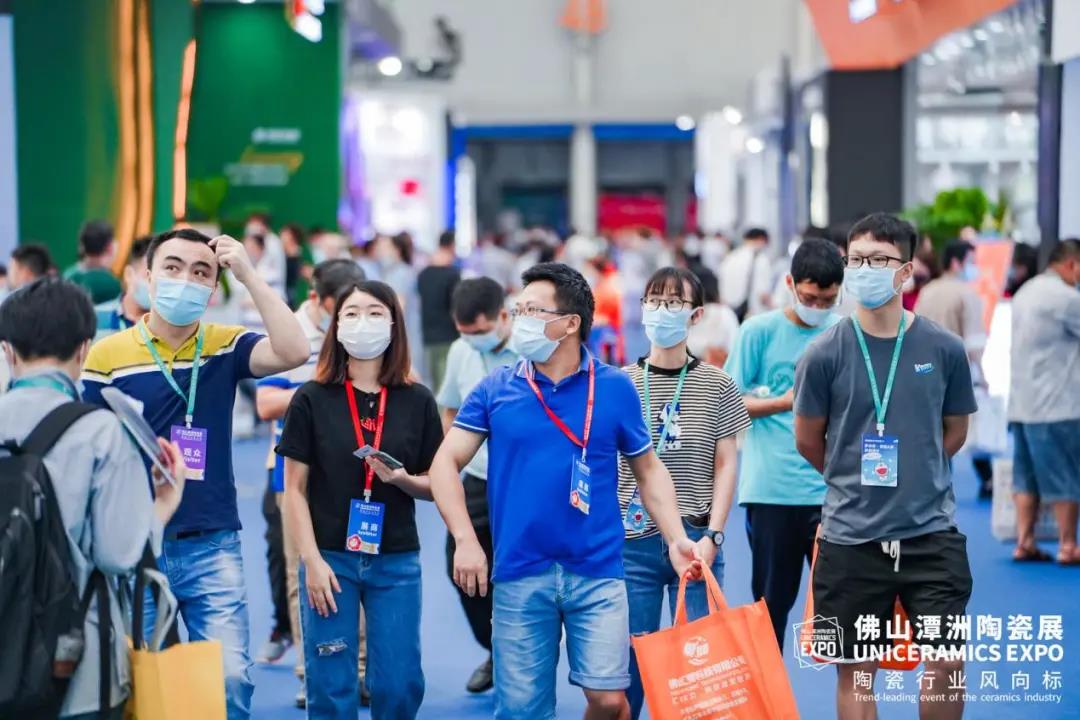 100 Million
This edition of Uniceramics Expo has attracted the attention of more than 350 media, including People Daily, Southern Daily, Foshan Daily, Guangdong TV, Foshan TV, Tencent, Netease, Sohu, Sina, etc. as well as a great number of internet celebrities who live streamed and reported on this event, spreading over 100 million times.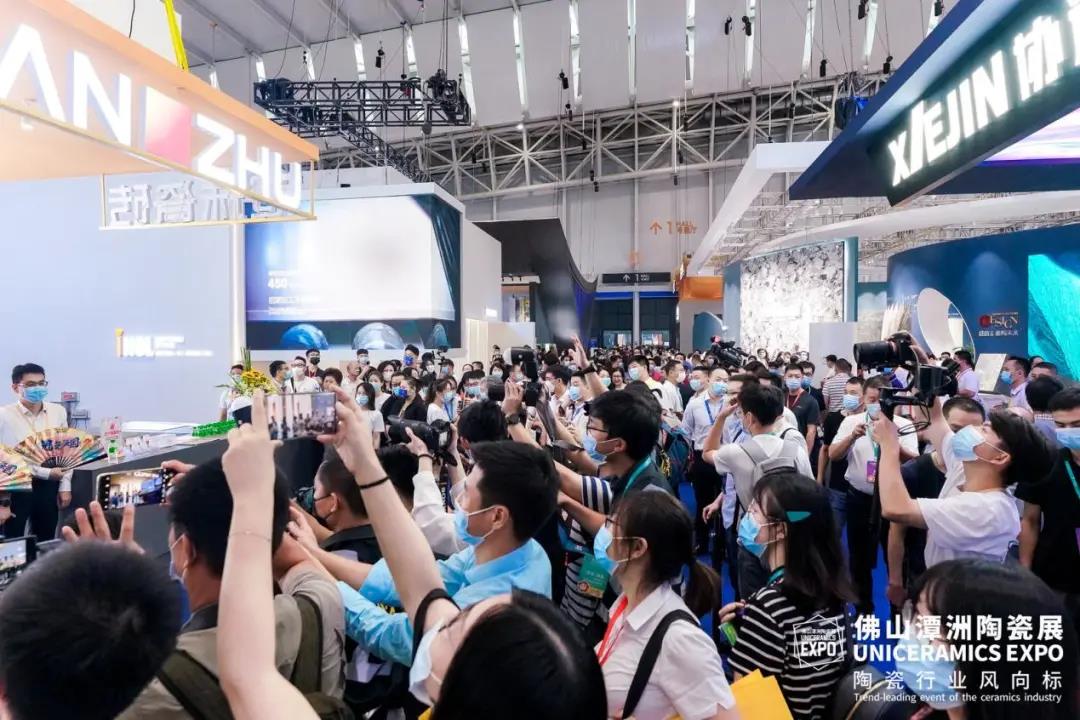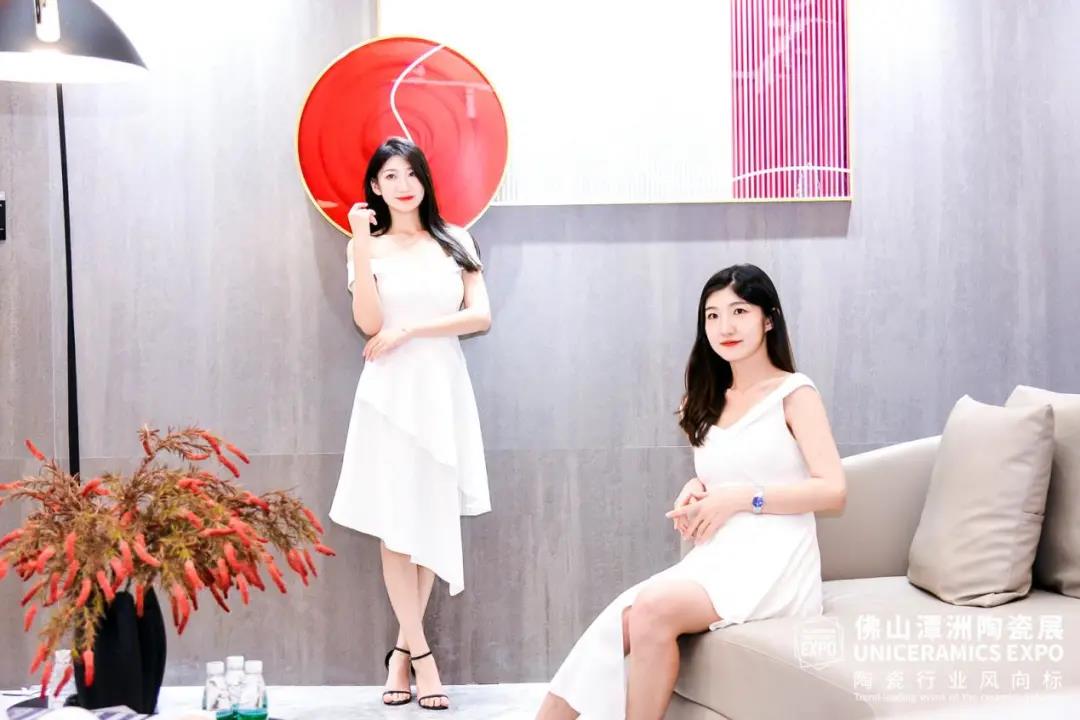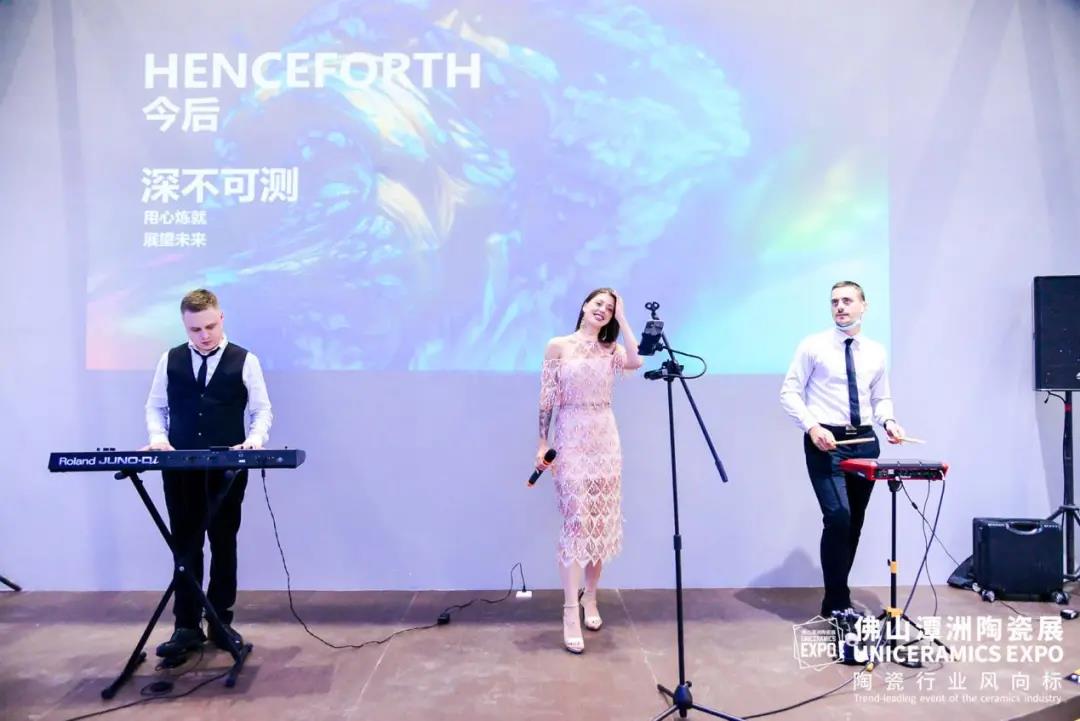 Opening Ceremony
At the site of the Opening Ceremony of Uniceramics Expo on 20 July, Ye Delin from Newpearl, Liang Tongcan from Hongyu, Xie Yuezeng from Marcopolo, Xiao Hua and Xiao Libiao from Monalisa, Bian Cheng from Keda, Guan Rundan from Xinruncheng, He Qian from Kito, Lin Wei from Eagle, Huo Lianquan from Xinzhongyuan, He Chengjian from New Jincheng, Ye Rongheng from Bode, Ding Tongwen from Oceano, Wang Jiazhu from Nan'an Xiejin, Wang Huihuang from Guangdong Xiejin and other industry leaders were gathered again.
In addition, Cui Shuang, Vice Chairman of CCPIT Guangdong Committee; Qiao Yu, Vice Mayor of Foshan City; Su Yan, Party Secretary and Chairman of Foshan Bureau of Commerce; Li De, Vice Minister of United Front Work Department of Foshan Government, Secretary of Party Committee of Foshan Federation of Industry & Commerce; Liu Yi, Director of Sino-German Industrial Services Zone, Management Committee of Sanlongwan; Zhang Yun, Deputy Director of the Management Committee of Foshan Sino-German Industrial Services Zone (Sanlongwan); Li Haofeng, Deputy Director of the Convention and Exhibition Bureau of the Management Committee of Foshan Sino-German Industrial Services Zone (Sanlongwan); He Shaoxin, Deputy Director of the Economic Promotion Bureau of Shunde District; Ma Xiangyu, Party Secretary and Chairman of CCPIT Foshan Committee as well as a number of academic experts, heads of industrial/commercial associations have attended the Opening Ceremony.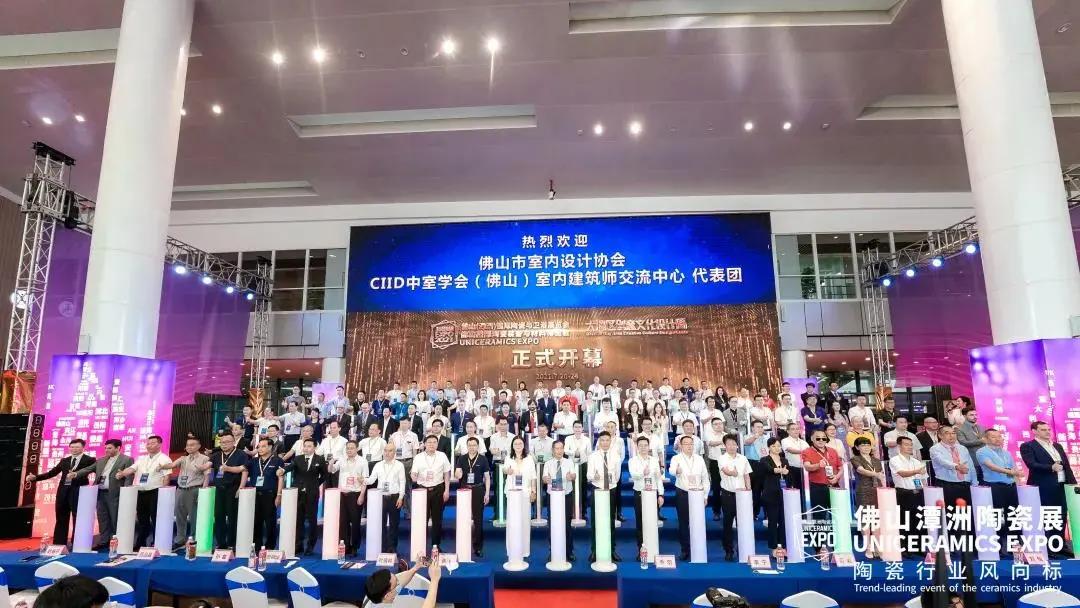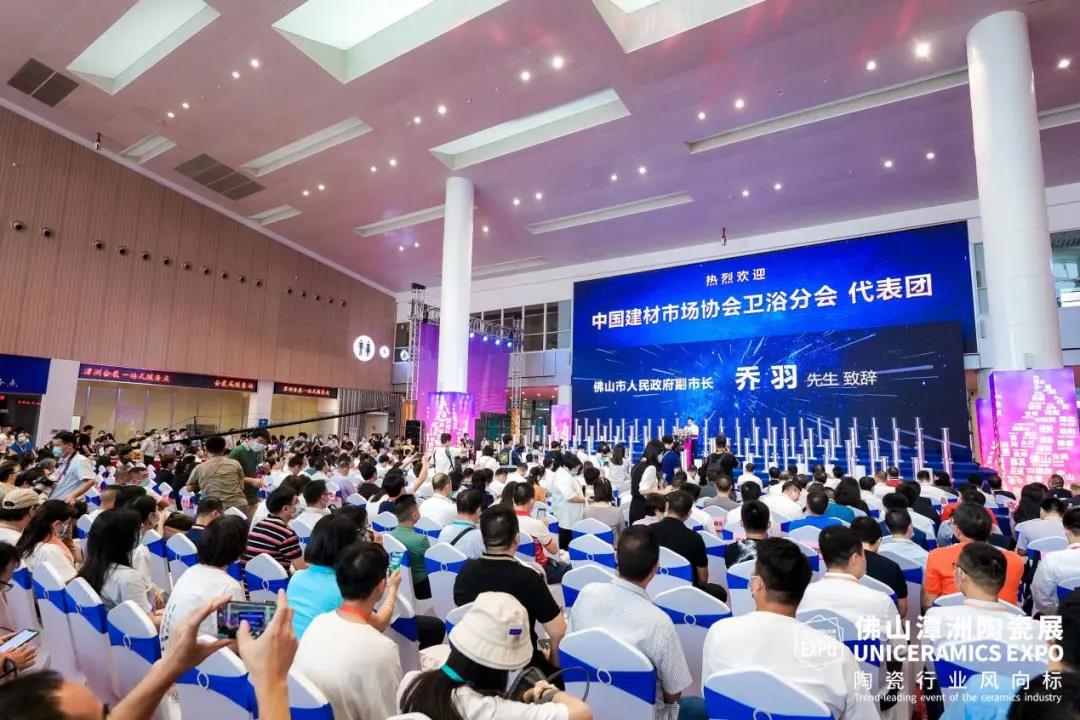 Yang Guoqiang
Yang Guoqiang, Chairman of the Board of Country Garden, once again led a team to visit the Expo this year, accompanied by Ye Delin, Chairman of New Pearl Group, Liang Tongcan, Chairman of Hongyu Group, Xie Yueceng, President of Wonderful Group, Deng Qitang, Director of Monalisa Group, etc. During the 1-hour tour, Yang Guoqiang visited Hongyu, Guanzhun, Marcopolo, Monalisa, Nabel, Kito, Oceano. He also touched the tiles from time to time to experience texture.
Regarding category, Mr. Yang focused on slabs, thick tiles and wooden tiles; regarding technology, continuous pattern, full body, wear resistance, hardness, whether the veins are rich and delicate were the key; regarding designs and colors, grey series tiles, colorful tiles or tiles with Chinese landscape style has made him stop. Besides, he also paid a lot attention to installation technology and cost.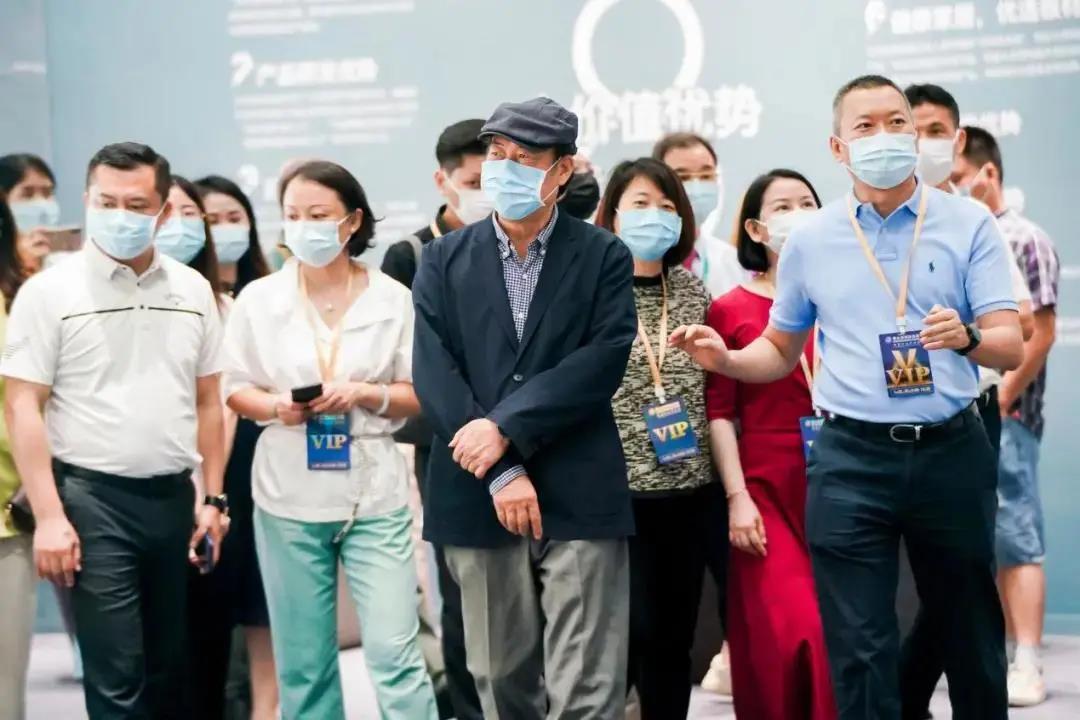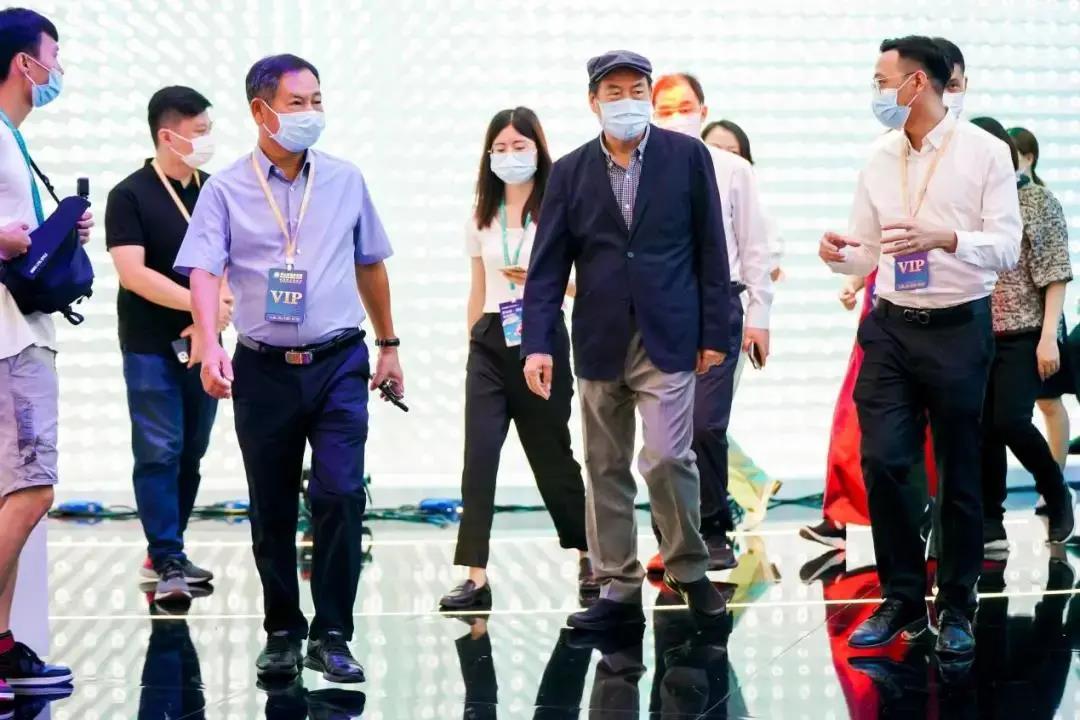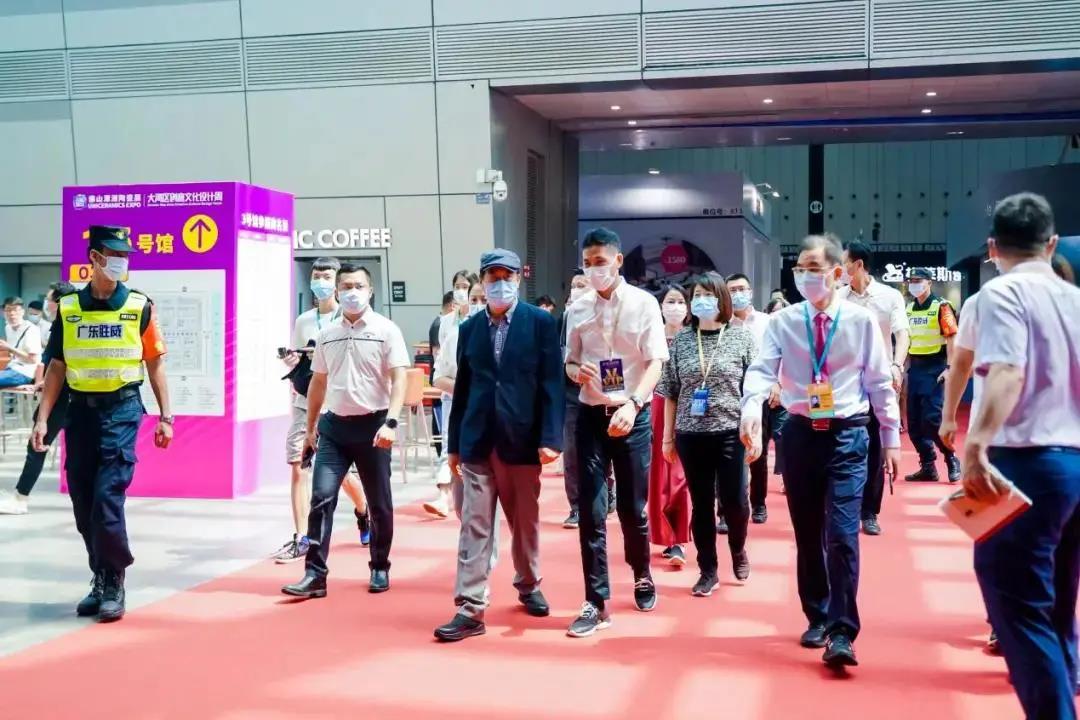 Top 100 of Global Ceramics and Bathroom Enterprises
On 20 July, the Launch Ceremony of the Selection for Top 100 Global Ceramics and Bathroom Enterprises and Leaders Exchange Lunch was held in Hall 10. Government leaders of major production areas, guests from associations, executives of ceramic companies, experts and scholars all came to the event. At this summit, the Launch Committee of the Selection for Top 100 Global Ceramics and Bathroom Enterprises formally hired Professor Mao Yunshi as the chief expert of Expert Committee of the Selection for Top 100 Global Ceramics and Bathroom Enterprises.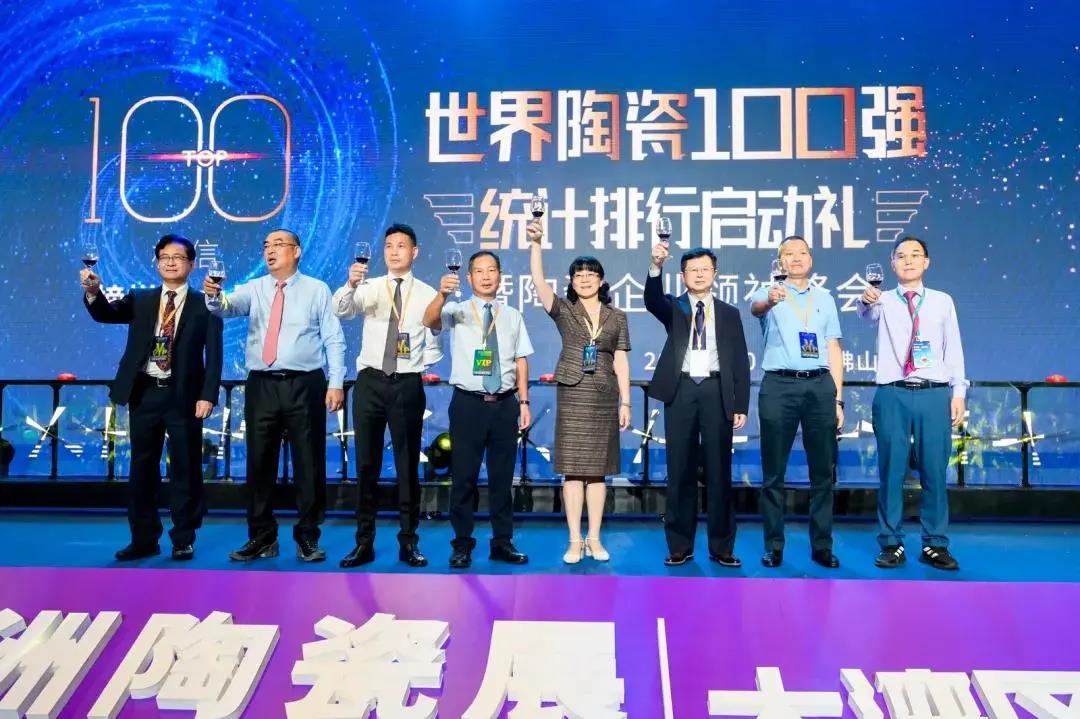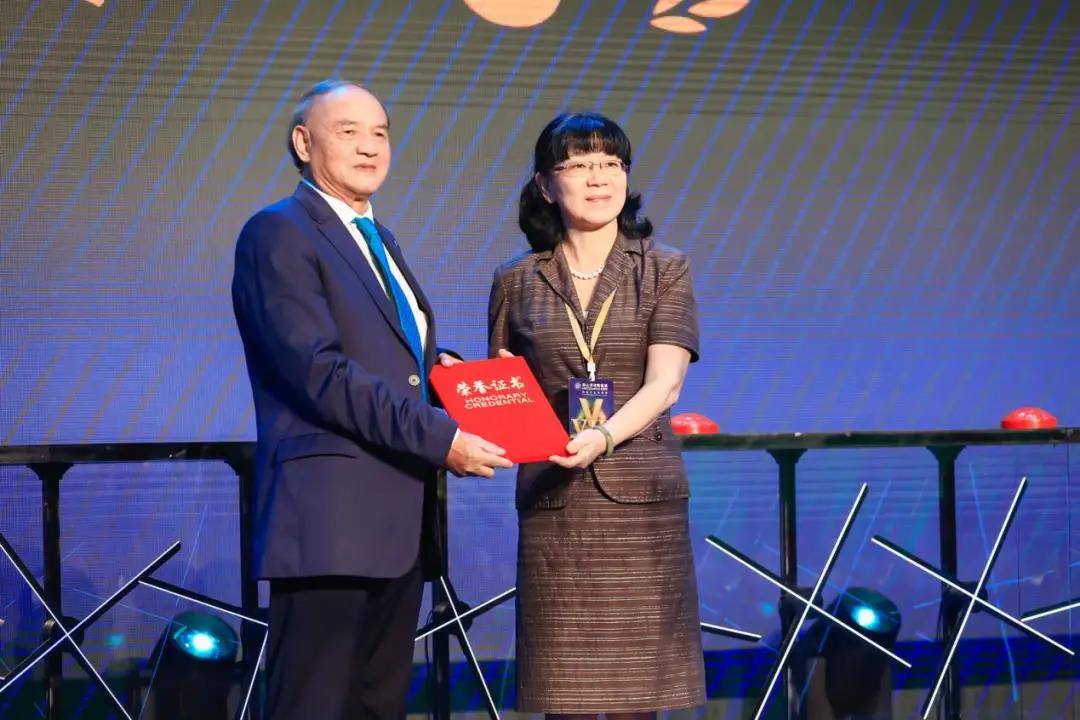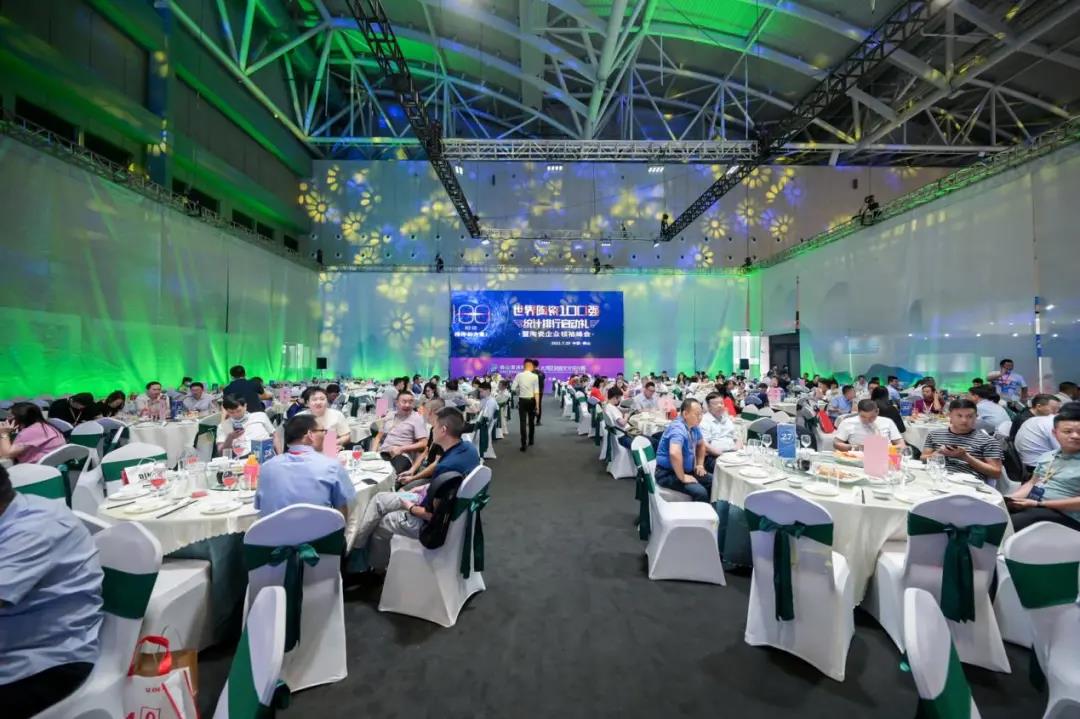 Dr. Shan from the Palace Museum
He is known as the "the creator of the Internet Celebrity IP of the Palace Museum", but Dr. Shan Jixiang described him as the "Gatekeeper" of the Palace Museum. On the morning of 24 July, Dr. Shan made a keynote speech about Inheritance of Cultural Heritage so as to discuss with the audiences about the significance of cultural heritage protection, how it relates to our real life, and what attitude we should adopt to protect cultural heritage, etc.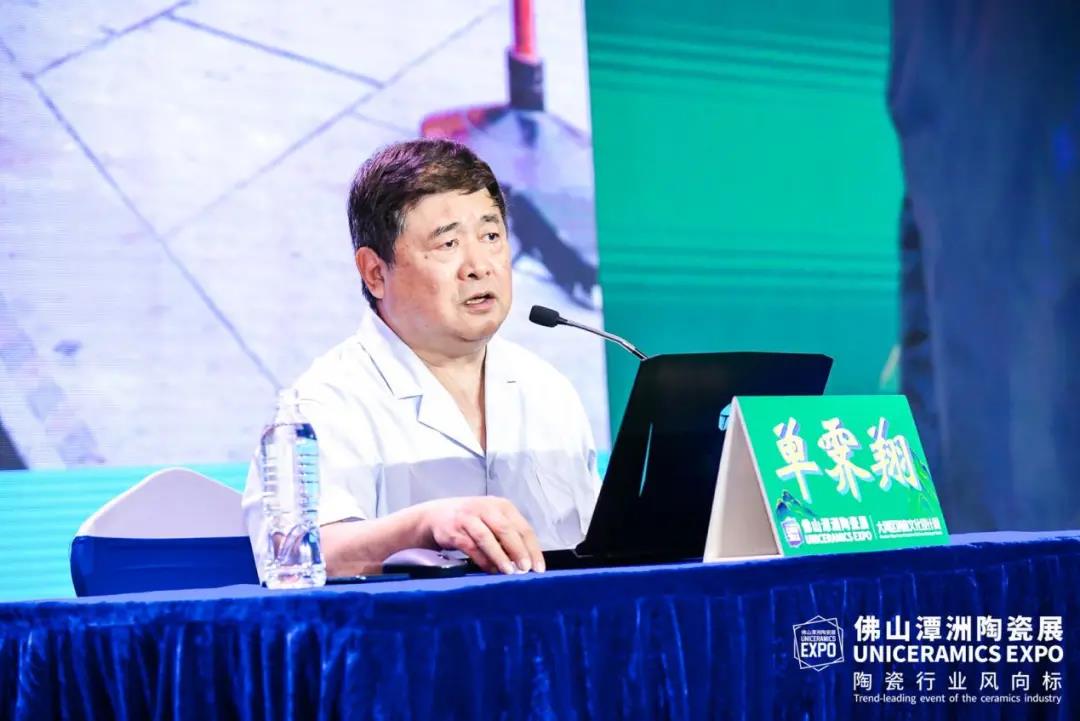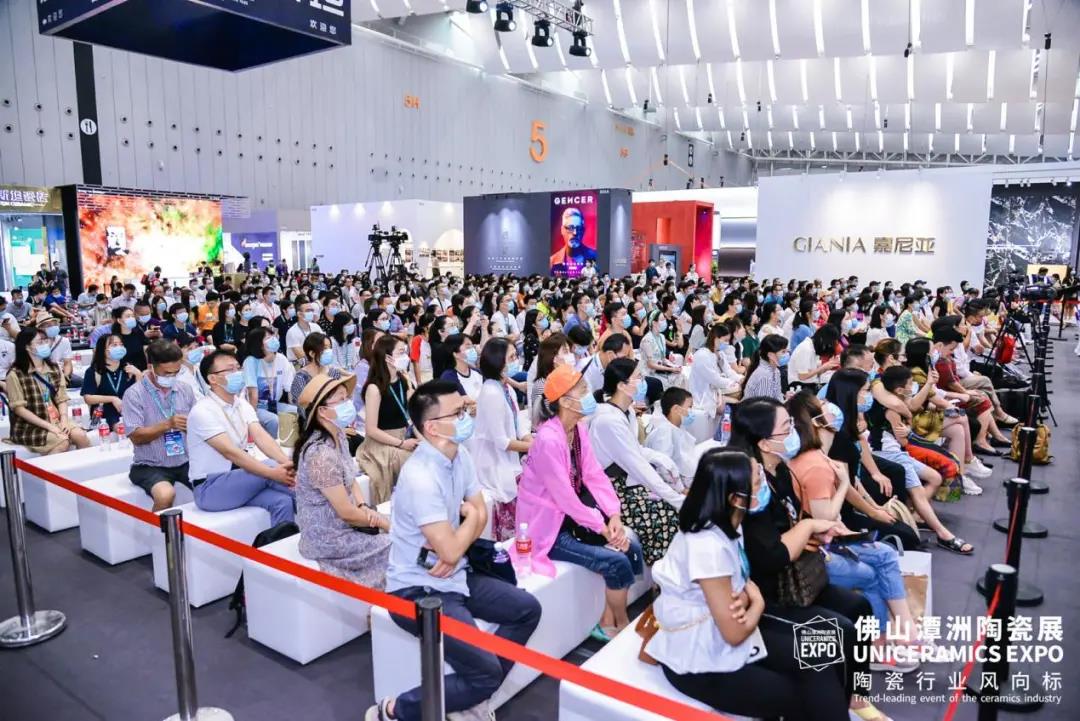 172 Production Lines
Since September 2020, CTW research team has visited Italy, Spain, India, as well as 18 domestic production areas/key sales areas, and more than 600 companies/stores. A report was completed after compiling and condensing the interview transcripts of more than 1.35 million characters. In this report, the content covers domestic and foreign slab production line statistics, the current status of slab sales and processing and delivery, and the acceptance of slabs by decoration companies, etc.
According to the research, as of June 2021, there are 172 production lines that produce 200×2400(mm) and above specifications tiles in the world. Among them, there are 92, 33, 14 and 20 in China, Italy, Spain and India respectively, totaling 159, accounting for more than 92%.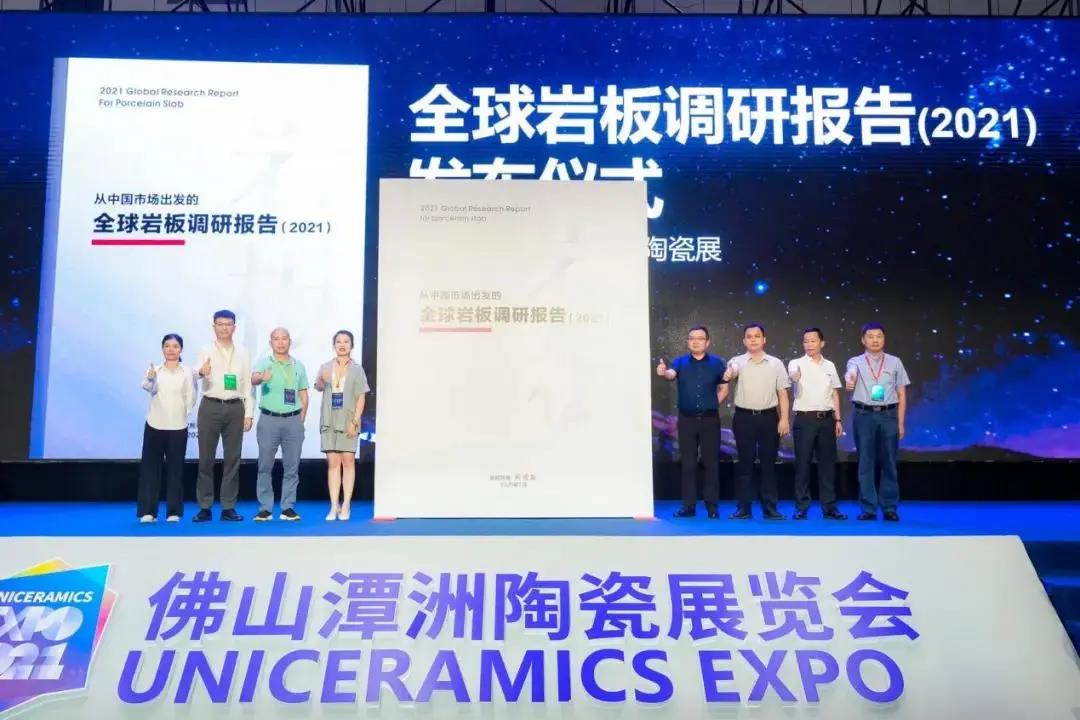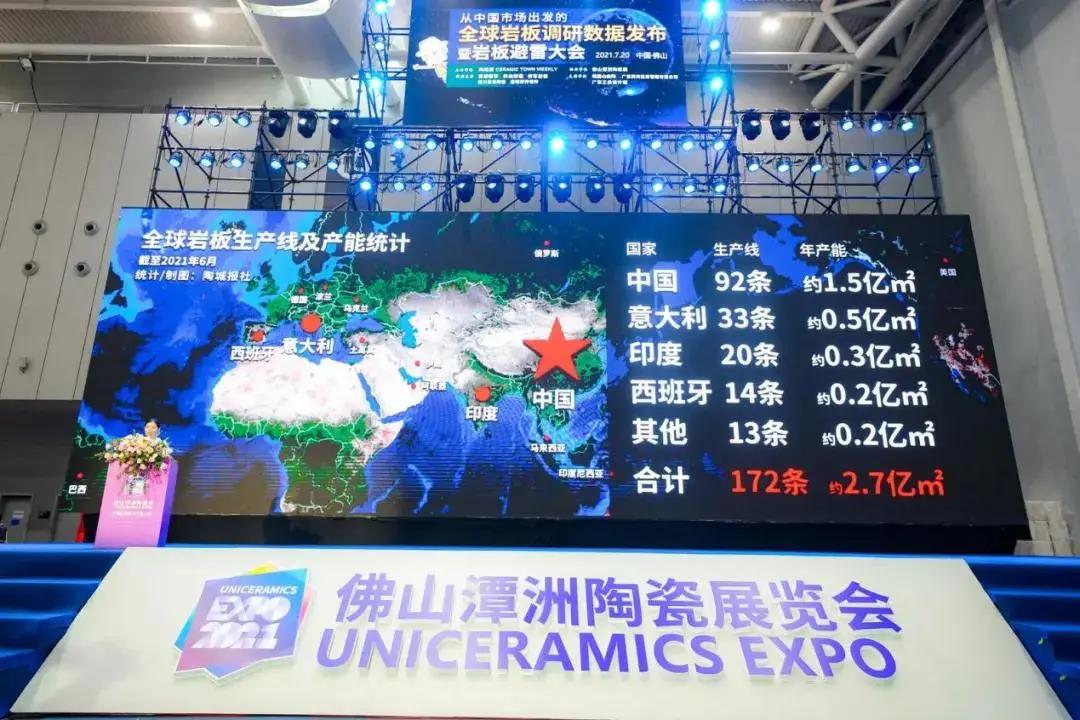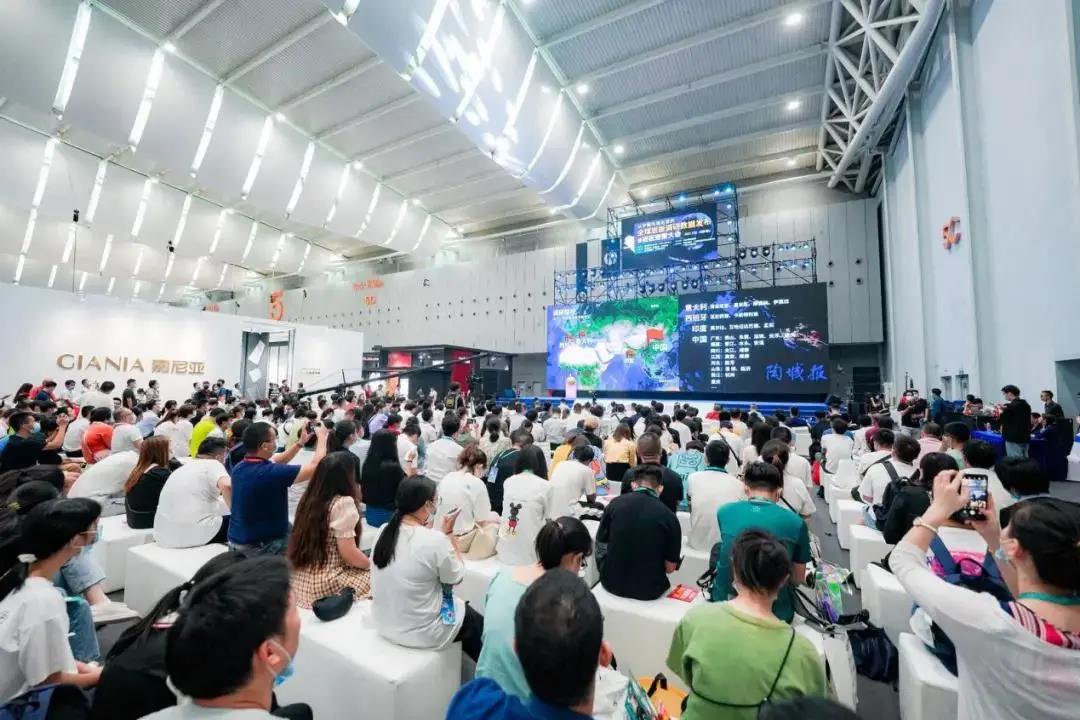 The first Peak Carbon Dioxide Emissions Summit
How do Peak Carbon Dioxide Emissions and Carbon Neutrality affect ceramics enterprises? What is the current form of carbon emissions in the ceramics industry? How to reduce emissions? The first Peak Carbon Dioxide Emissions Summit was held on 22 July. Zeng Lingke, Huang Xinhong, Liu Yijun, Jing Haishan, Zhang Guihua, Wan Peng, Chen Shuifu, Li Zhanhua, Huang Huining, Qi Xiaoling, Xie Binghao, Li Ping, Ke Shanjun, Yao Xiongwen, Xu Ping, Huang Bin, Tang Yisong, Li Yuening and other experts from ceramics production, kiln thermal engineering, energy institute, and hydrogen energy fields conducted in-depth discussions on the hot issues related to carbon peaks in the ceramics industry.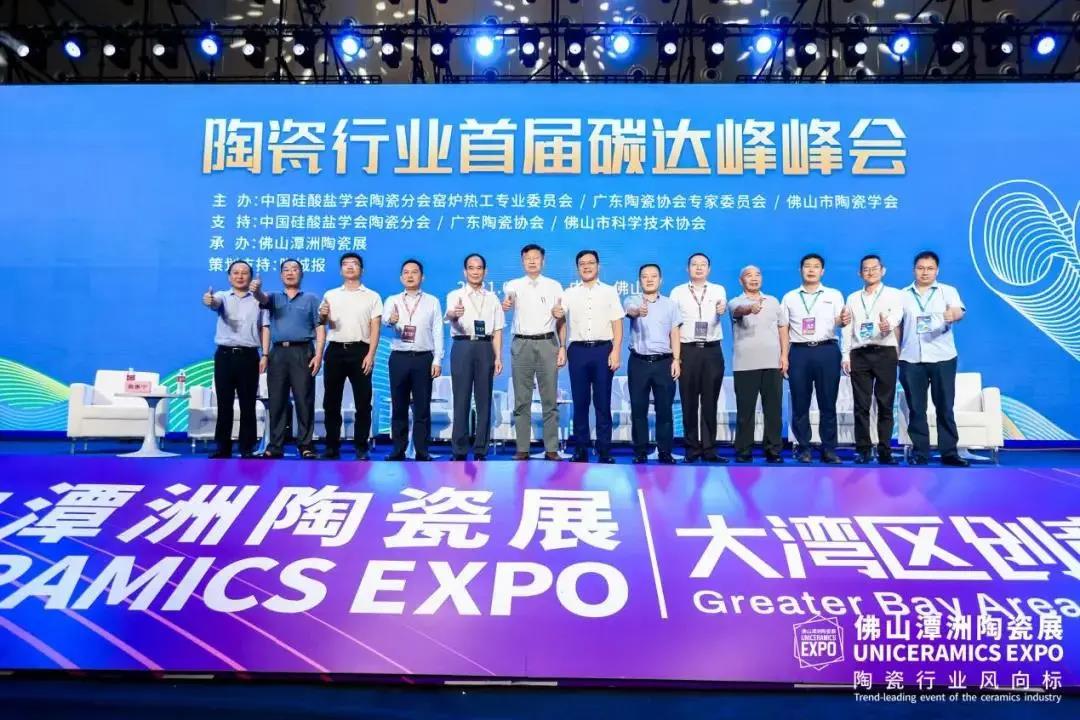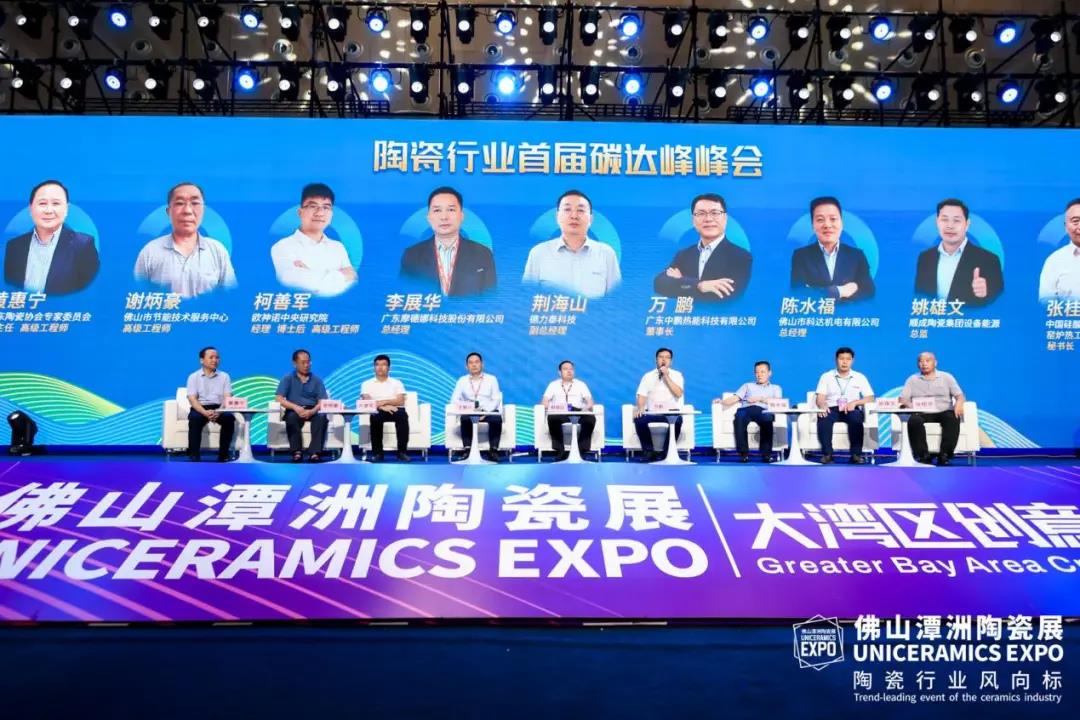 Solo Exhibition of Lv Pinchang
On 20 July, "Zhixiang·Lv Pinchang's Forty Years of Art" Solo Exhibition was grandly opened. Lv Pinchang, famous educator, ceramist and sculptor, has displayed 8 series, about 100 works at Uniceramics Expo. The exhibition was divided into three sections: Prototype·Copy (Copy Series), Regulation·Freedom (Golden Brick Series, Historical Landscape Series, Space Plan Series), Game·Tension (Bundled Forms and Structures Series, Wall Series, A-Fu Series, Chinese Freehand Series).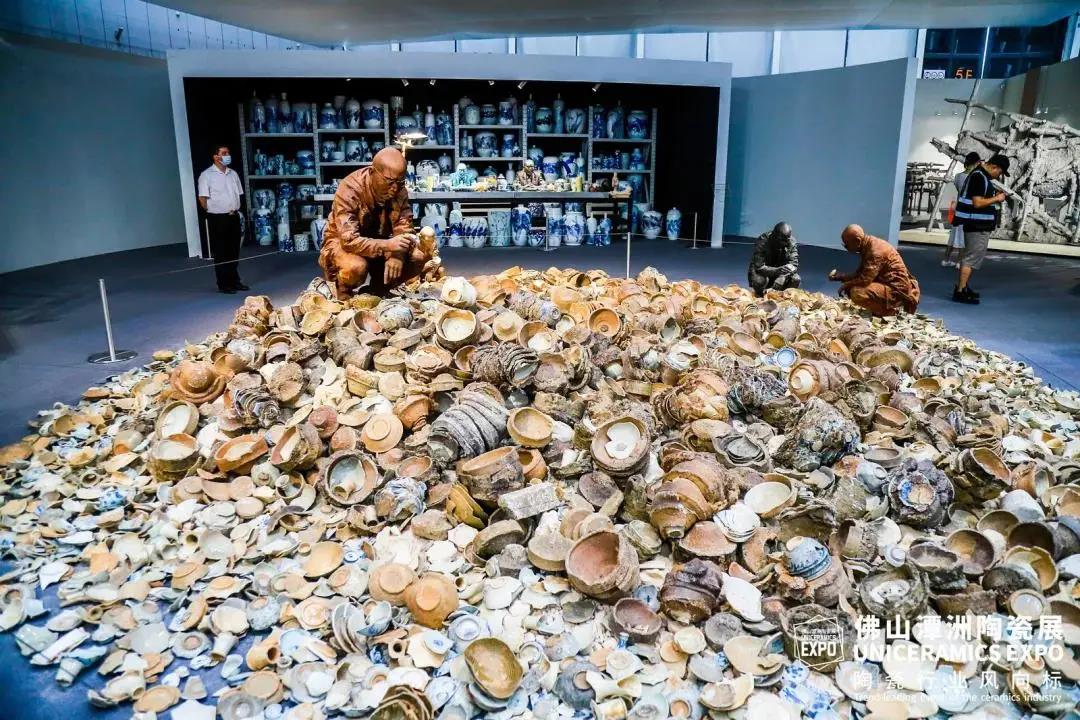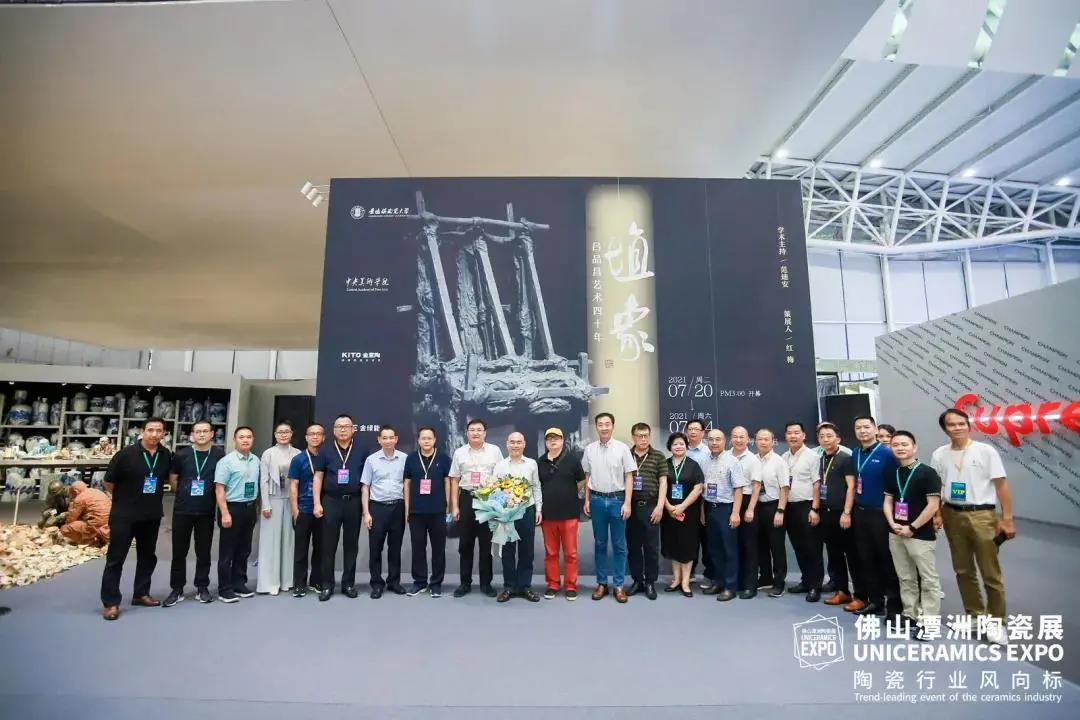 Sent out Free Lunch Coupons for 5 days
In order to effectively help the visitors solve the problem of "meals", CTW sent out Hilton lunch coupons at the site for 5 consecutive days, and many visitors regard this gesture as "practical".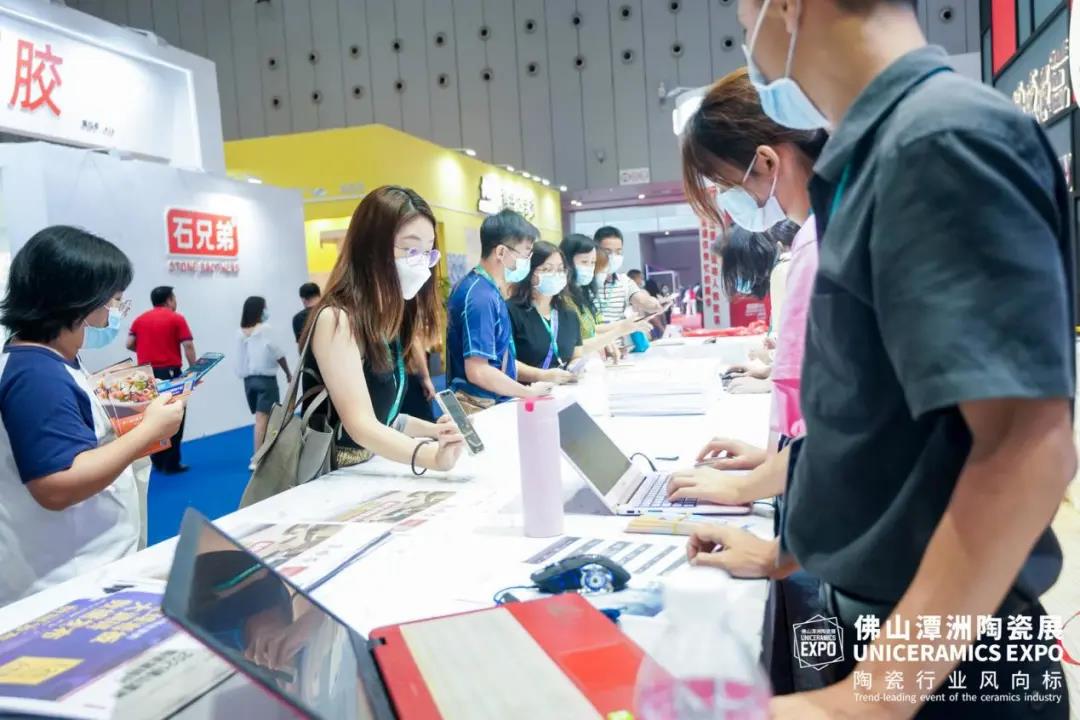 Uniceramics Expo 2021 has come to a satisfactory close. Thank you for coming from all over the world to join the event. See you at Uniceramics Expo 2022!